The next generation of Jack's Beans have been planted!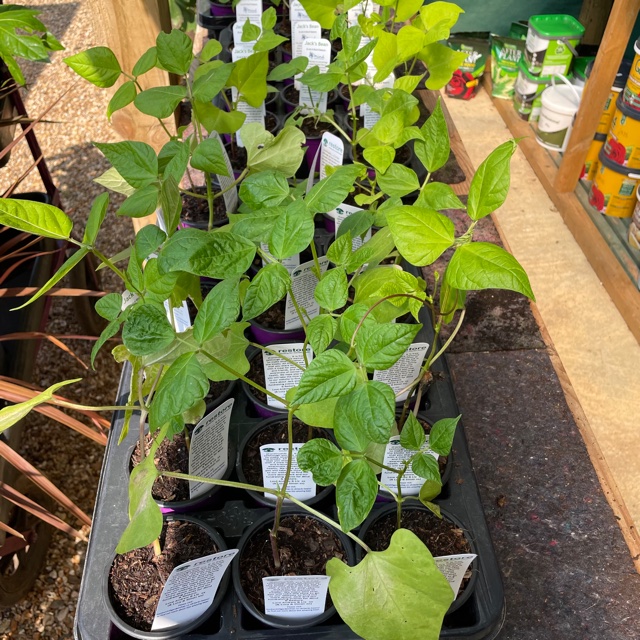 At the nursery we have around 250-300 of Jack's Bean plants waiting for a new home...
The story behind Jacks Beans...
Andrew & Liz (the nursery owners) lost their son Jack in 2017 after a battle with depression and a short mental illness. He was an accomplished tree surgeon having trained at Pershore. Jack was a kind and compassionate young man with everything to live for. He was just 23 and his beautiful smile will be remembered by all those whose lives he touched in his short life .
We found a box of over 300 black shiny beans shortly after Jack passed in 2017. We found out they were a heritage bean called Cherokee Trail of Tears that he had order from a specialist in heritage seeds. Incredibly only one single bean germinated and we grew it in a big pot on our patio. We took lots of care to make sure it thrived and wasn't attacked by slugs and pests.
Since then we have been sharing our beans & bean plants with family, friends & customers. Our aim is for friends & family to share a meal of the beans together and talk - check in with each other to make sure everything is ok.
For a bean plant we ask for a donation to Mind or Restore - mental health charities.
In 2018 we gave away 500 bean plants and 2019 we gave away over 1000 plants. These plants were in aid of Mind and Restore.