Loading... Please wait...
Tree Ferns
Bunkers Hill Tree Fern Emporium
STOP PRESS! Due to very high demand, most sizes of tree ferns are now SOLD OUT. We may have more of the smaller sizes (3ft and below) available in late June/July but these will be available in the nursery and not to pre-order online.
Tree ferns (Dicksonia antarctica) are impressive, hardy plants with elegant, spreading fronds, that create an eye-catching, exotic display. They are native to Australia and Tasmania and grow happily in our climate at the rate of roughly 1 inch per year as long as they have some winter fleece protection. Also known as the 'Tree Fern Emporium' our range of tree ferns is one of the biggest in Oxfordshire, from small 'potter' size plants up to 6ft specimens.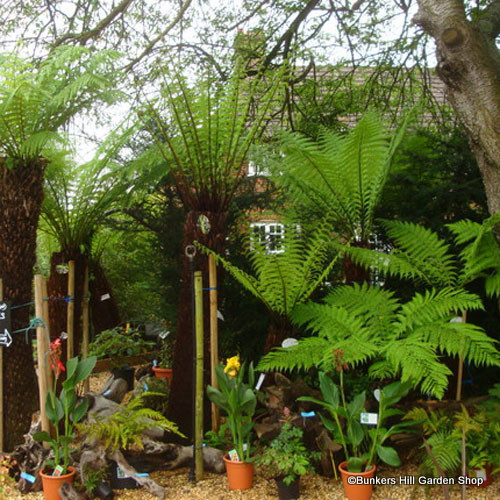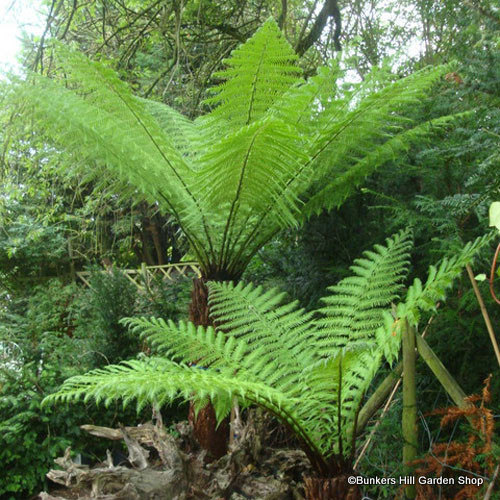 Above: Views of the tree ferns at Bunkers Hill during summer.
During the spring and summer months, we have a great collection of tree ferns, with sizes starting at 10". The current stock is available to purchase at the bottom of this page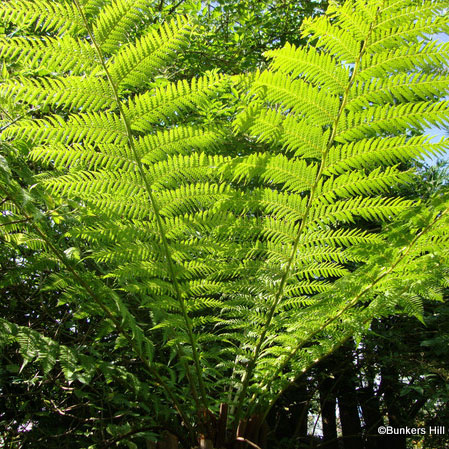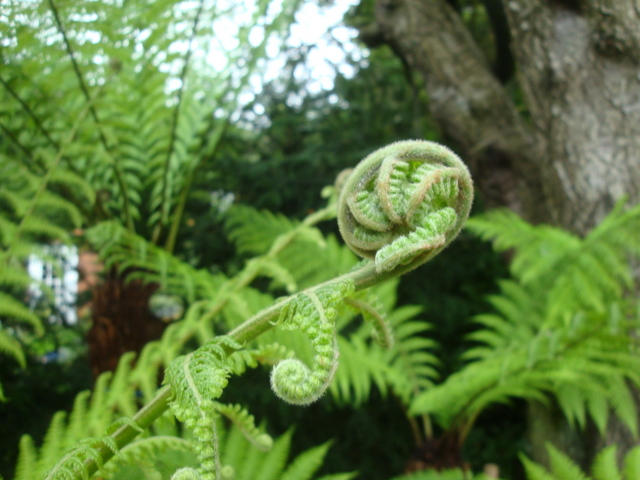 Delivery and collection information:
Buy online for local delivery (within Oxfordshire only) or click & collect