Loading... Please wait...
Tree Ferns
Below you will see a selection of our Tree Ferns - Please give us a call to find out our current availability 01869 331492
Bunkers Hill Tree Fern Emporium
Tree ferns (Dicksonia antarctica) are impressive, hardy plants with elegant, spreading fronds, that create an eye-catching, exotic display. They are native to Australia and Tasmania and grow happily in our climate at the rate of roughly 1 inch per year as long as they have some winter fleece protection. Also known as the 'Tree Fern Emporium' our range of tree ferns is one of the biggest in Oxfordshire, from small 'potter' size plants up to 6ft specimens.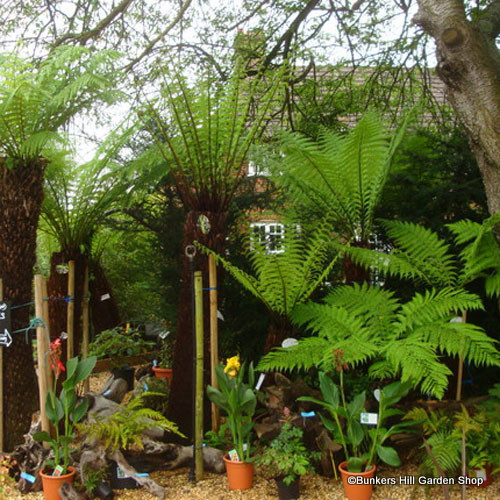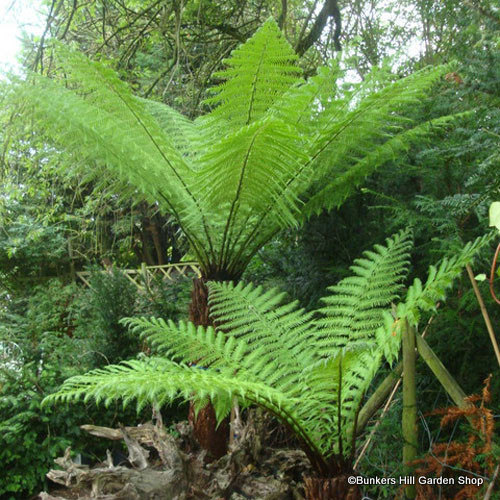 Above: Views of the tree ferns at Bunkers Hill during summer.
During the spring and summer months, we have a great collection of tree ferns, with sizes starting at 20cm. The majority of sizes available during the summer are listed at the bottom of the page.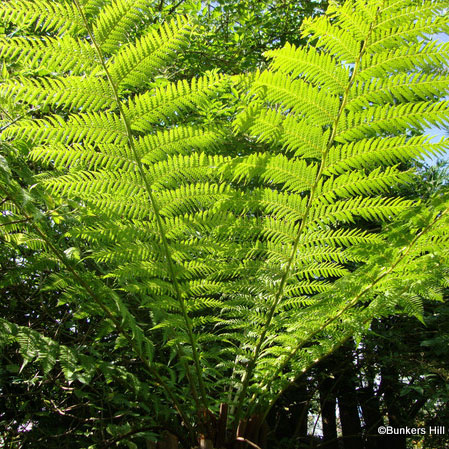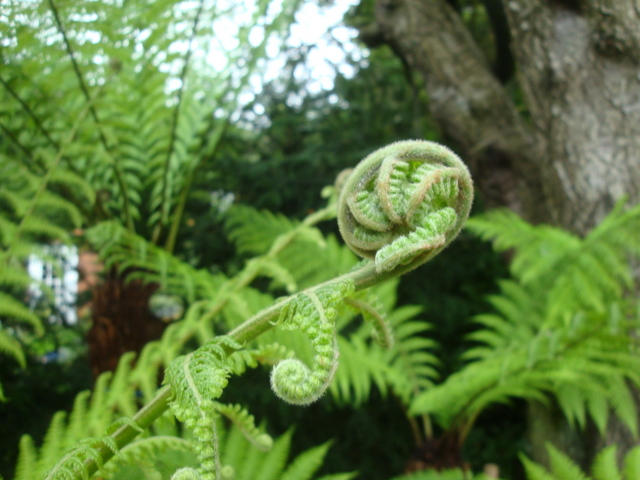 Delivery Information:
Small tree ferns: Our 1ft and 2ft Tree Ferns can be delivered nationwide via Parcelforce, subject to availability. To avoid damaging the delicate fronds we can only post tree ferns when they are dormant

Large Tree Ferns: 3ft or larger tree ferns can be delivered locally (all year round), or further afield using a pallet service (only during the dormant season) Please contact us for an exact quote for your address.
Click here for our Tree Fern Hints and Tips
Please note: Stock changes rapidly so if travelling form afar, do contact us before visiting to ensure we have the size you are after in stock